There are many fishermen who love to catch pike. If you manage to catch at least one such weighty predator during a fishing trip, then it can be considered a success. Of course, to catch pike is not so easy, you need to know the places and rules of fishing.
WHEN IT'S TIME TO GO FISHING?
Spring is a good time to go fishing for pike. It catches almost all spring except for spawning. The best time is the pre-spawning and post-spawning bout. But keep in mind that during this period there may be restrictions imposed by law, so be sure to take into account this nuance, so as not to become a poacher.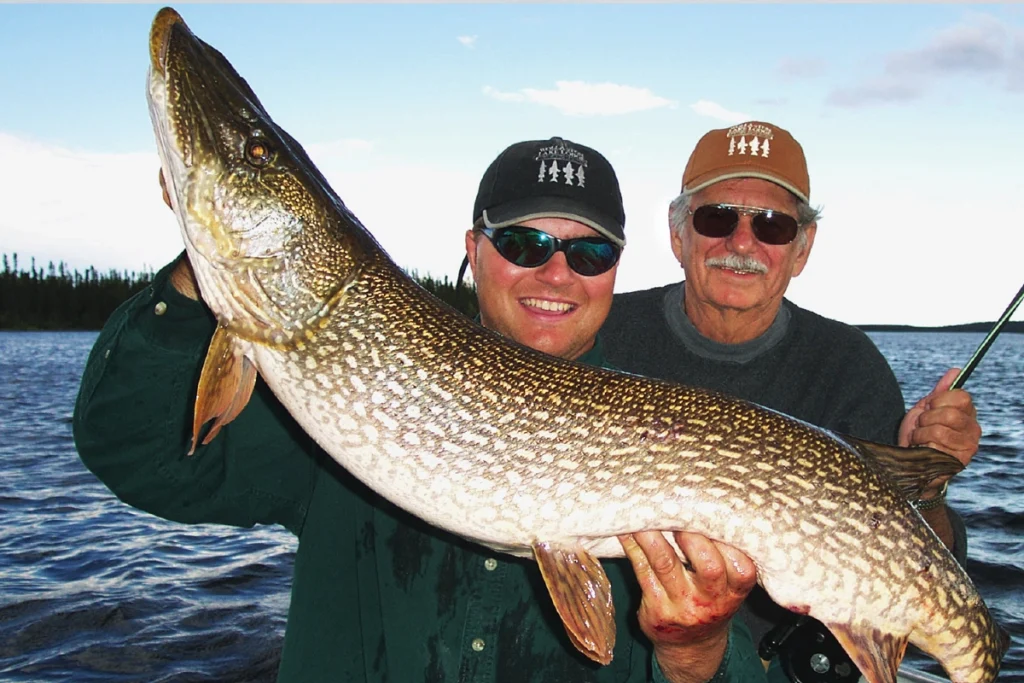 WHAT IS OPTIMAL TO CATCH IN THE SPRING MONTHS?
During the winter period, pike is depleted and in May is ready to nibble on almost any type of bait. The main thing is that their size is small. This is well known by experienced fishermen, but beginners are often not even aware of this feature, and therefore the result is not always impressive. It is also important not only what to fish, but also the place where you will fish. From the place, its peculiarities, to a large extent depends on what to fish.
For example, on the river is well suited silicone bait like Bait Breath Curly Grub. When it enters the water, the current activates the artificial tail and it is very realistic imitates small fish, and after it and the pike itself. An important nuance: stock such a bait in large quantities, the artificial tail is very vulnerable and it quickly bites off. In this case, not always the fish are caught on the hook.
When fishing on a small river with a slow current, then a good option would be silicone bait like Akkoi Yummy. She also has an artificial tail, which in comparison with the Bait Breath Curly Grub lightweight, and therefore well suited for slow currents. In addition to the bait itself, take care of the right selection of weights. Experiment with weights from ten to twenty-five grams. It's also important to change your fishing style at least once every two to three hours. This will increase the chances of success.
When pike hunting takes place on a pond, the best fit is a wobbler like Megabass Flap Slap or similar. It should be used with technically slow wiring and without jerking movements. This option is well suited for those who are just gaining experience.
On the lake it is more difficult to catch, even for professionals. A good choice in this situation would be Ima Flit 120. Excellent for twitching.
HOW TO CATCH PIKE IN THE SPRING
It is necessary to start from the situation on the reservoir and the month. In March there is the best chance to go on a serious catch. If you're fishing for live bait, then take into account that it has its own weight. Therefore, it is important to choose so that the weight in the end turned out to be optimal for pike fishing. Immediately hook after a bite is not necessary, give the fish a little line.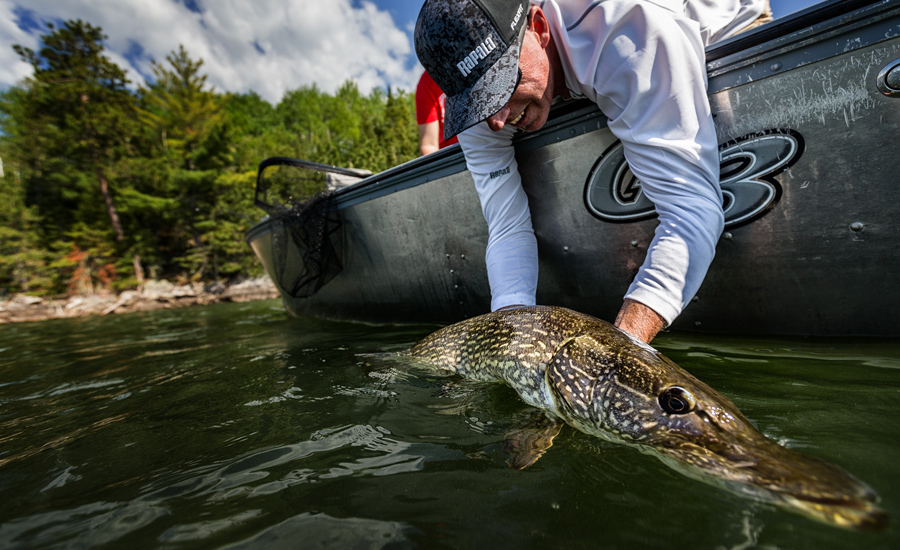 In April, it makes sense to fish at the end of the month. After the water warms up, the pike rises from the depths and it is easier to meet near the shore. It is best to start hunting in the early morning along the coastal vegetation. As a bait, use "spinners" and "wobblers".
Pike fishing in May should take place on cloudy days. You can fish from early morning until late evening. The best place will be the area of intersections of several currents.
Despite the fact that there are many nuances of pike fishing, gaining a little experience and catching the first predators, you will be able to get a solid catch. Focus on the shallows near the thickets and be sure to maintain a balance between livebait and jig. Alternate and experiment.